The 8 Most Beautiful Autumn Travel Destinations
Fall is one of the most beautiful times of the year. The air is crisp and clean. The leaves create a collage of bright, vibrant colors. Warm sunlight casts a soft, golden glow over the foliage. 
This enchanting scenery means people around the world will press pause on everyday life to begin packing their bags for their next travel adventure.
In this article, we'll take a look at 8 of the most beautiful autumn travel destinations to visit this year:
Tokyo, Japan

Vermont, USA

Tuscany, Italy

Paris, France

Aspen, Colorado

Alberta, Canada

Seol, South Korea

London, England
Pack your bags, because we're taking off!
1. Tokyo, Japan
Just a short drive from Tokyo, you'll find one of the best autumn travel destinations in the world—Mount Fuji.
Deep red maple trees and shimmering bronze cherry trees surround the beautiful lakes at the base of this iconic volcano mountain.
2. Vermont, USA
The state of Vermont is steeped in American history. But it's also one of the prettiest places to visit in autumn. 
Nature lovers will be in heaven surrounded by an array of gorgeous red, orange, and yellow leaves hanging off the maple trees here. You'll also find a number of festivals and events to commemorate this magical time of year!
3. Tuscany, Italy
In addition to a rich culture, Italy hosts breathtaking autumn scenery. 
Visit the Tuscany countryside during this season and you'll be simply overwhelmed by the myriad of colors blanketing the numerous orchards in the area. 
And, if you have a taste for exquisite food and fine wine, there's no better place to be!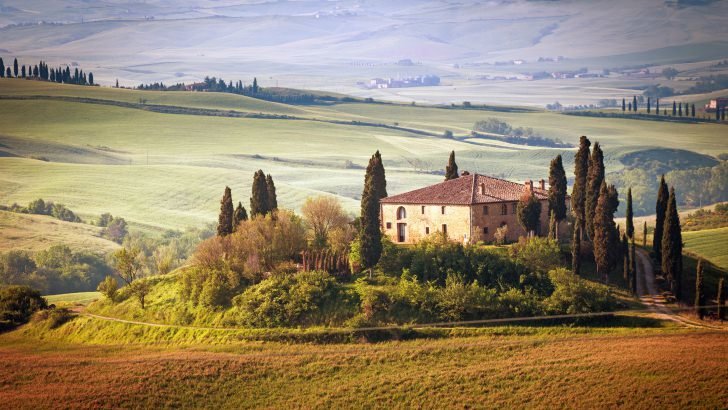 Work credit to https://www.hdwallpapers.net/world/summer-in-tuscany-italy-wallpaper-368.htm
4. Paris, France
Along with enjoying the gorgeous fall foliage, there are plenty of things to do in Paris. 
Sip a hot cup of espresso at one of the many cafes that line the streets. Take in the view from the top of the Eiffel Tower. Marvel at the work of Divinci and Van Gogh during a guided tour at the Lourve. Or, enjoy a romantic dinner at one of nine Michelin 3-Star restaurants in Paris.
5. Aspen, Colorado
In Aspen, you get to experience the wonderful contrast of dense, colorful fall foliage set against a backdrop of the snow-capped Rocky Mountains. 
Whether you'd like to hike, bike, or ride a gondola to the top of a mountain, Aspen is truly an outdoor lover's dream!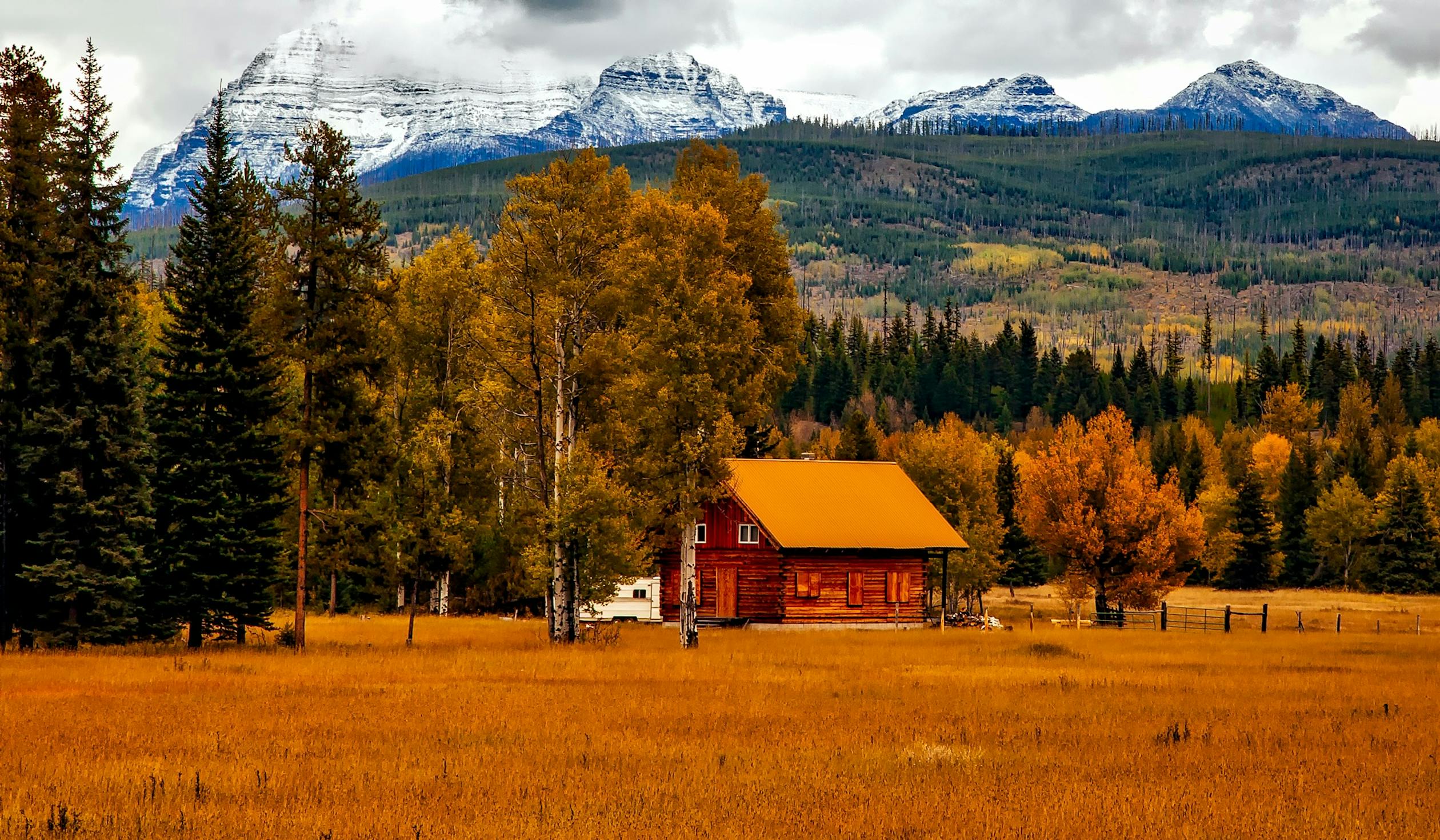 6. Alberta, Canada
Follow the Rocky Mountains North from Aspen, and you'll end up in Alberta, Canada. Glimmering turquoise lakes and a diverse wildlife population create a magical atmosphere for all who visit. 
Canmore, Jasper, and Banff are all great places to check out during autumn in Alberta.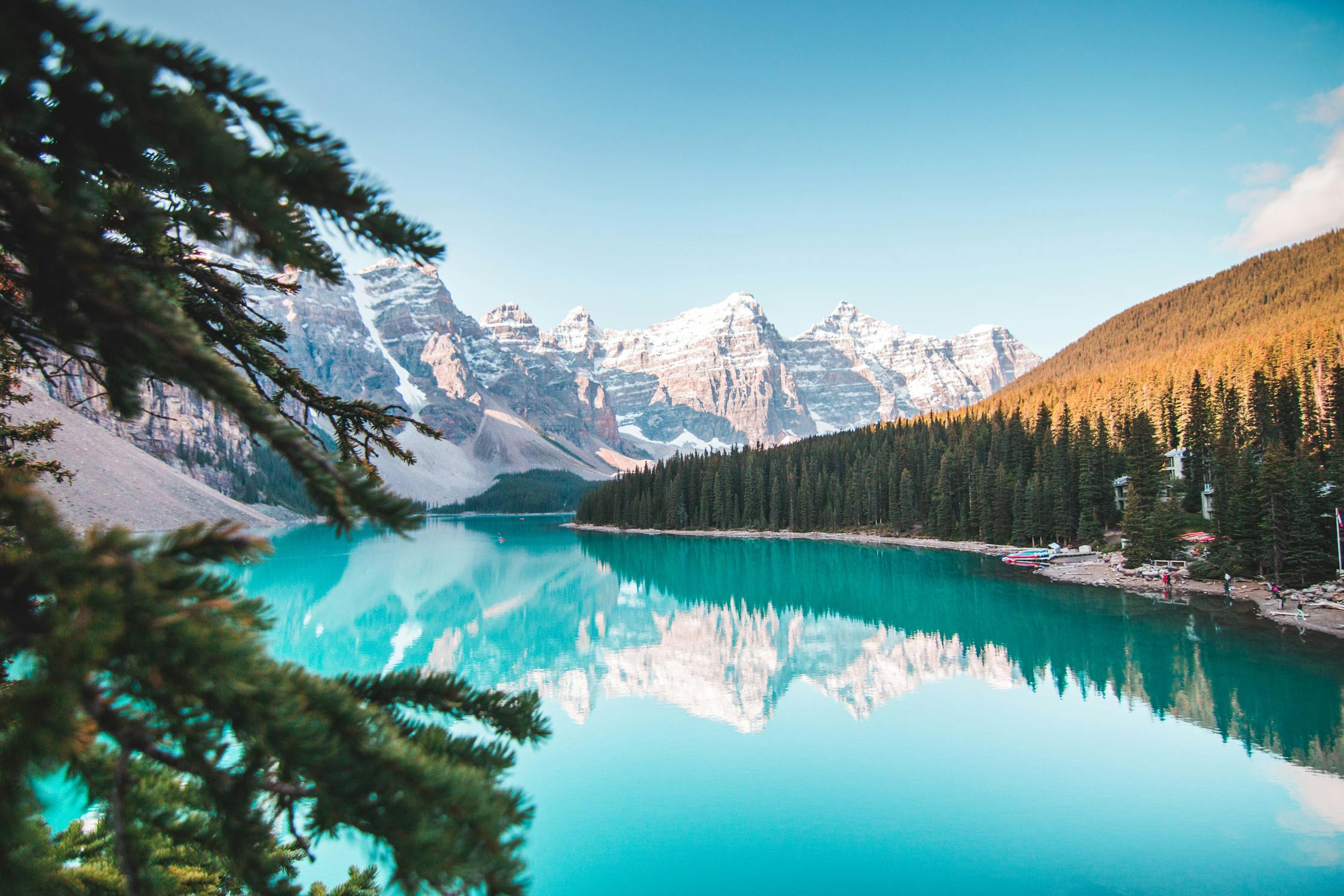 7. Seol, South Korea
From mid-September to November, the scenery in Seol completely transforms. Leaves change from green to brilliant shades of red, orange, pink, yellow, and gold.
You'll find a number of National Parks in Korea with extensive networks of hiking trails for those who like to stay active. You can even take part in guided tours that will take you to all the best spots for sightseeing. 
8. London, England
There are countless fun activities to enjoy during an autumn vacation to London. 
Consider yourself a theatre buff? Take in a show at the Royal Theatre House. 
Like to meet new people? Roam the city and meet new friends during one of the many fall festivals that take place in the city. 
Or, you can simply walk the streets and enjoy the endless gold foliage that stretches through London during this time of year. The options are endless!
Prepare for this autumn travel season with UIN's autumn collection
Explore the world in style this autumn. UIN has a wide selection of fall-inspired footwear perfect for wherever your travels take you! 
Remember—be bold, be adventurous, and live your life to the fullest!
---